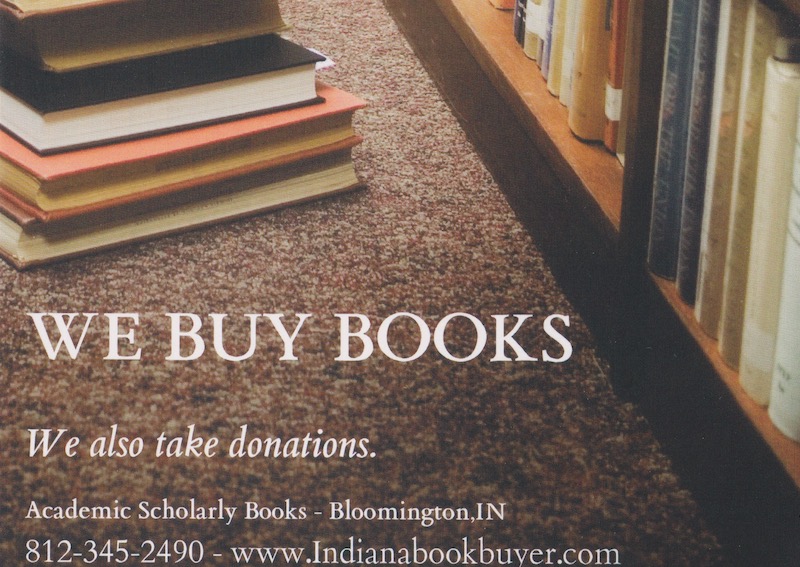 We are located at 223 S Pete Ellis Dr. #26, Bloomington,IN
Thank you for visiting Indiana Book Buyer. We buy book collections all over the Midwest. Whether you live in Illinois, Ohio, Kentucky, Indiana, or Michigan, we are glad to make a special trip to purchase your library.
Thank you for visiting our website. For more information, please call us at 812-345-2490.
Thank you,
Joe Grant – Owner of Academic Scholarly Books and IndianaBookBuyer.com