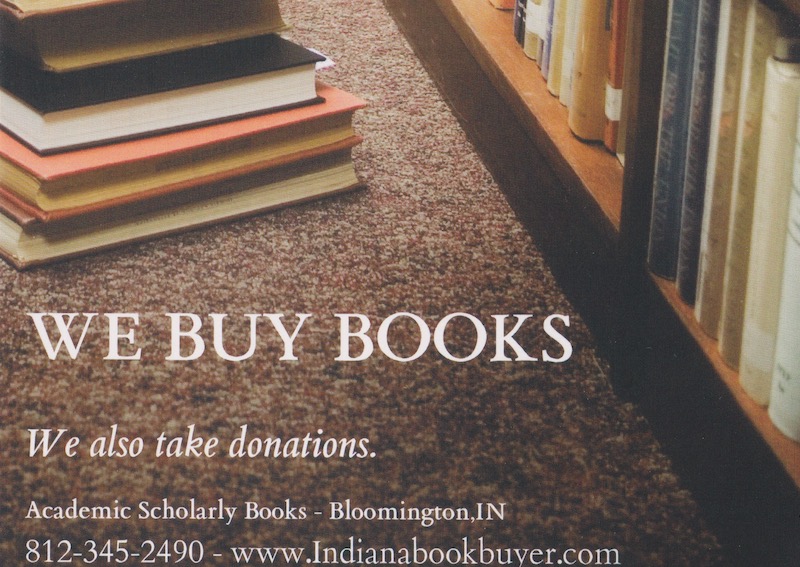 We are located at 223 S Pete Ellis Dr. #26, Bloomington,IN
You can bring books by our location M-F 11:00 a.m. to 4:30. Please call ahead to let us know you are coming.
Thank you for visiting Indiana Book Buyer. We buy book collections all over the Midwest. Whether you live in Illinois, Ohio, Kentucky, Indiana, or Michigan, we are glad to make a special trip to purchase your library.
Thank you for visiting our website. For more information, please call us at 812-345-2490.
Thank you,
Joe Grant – Owner of Academic Scholarly Books and IndianaBookBuyer.com